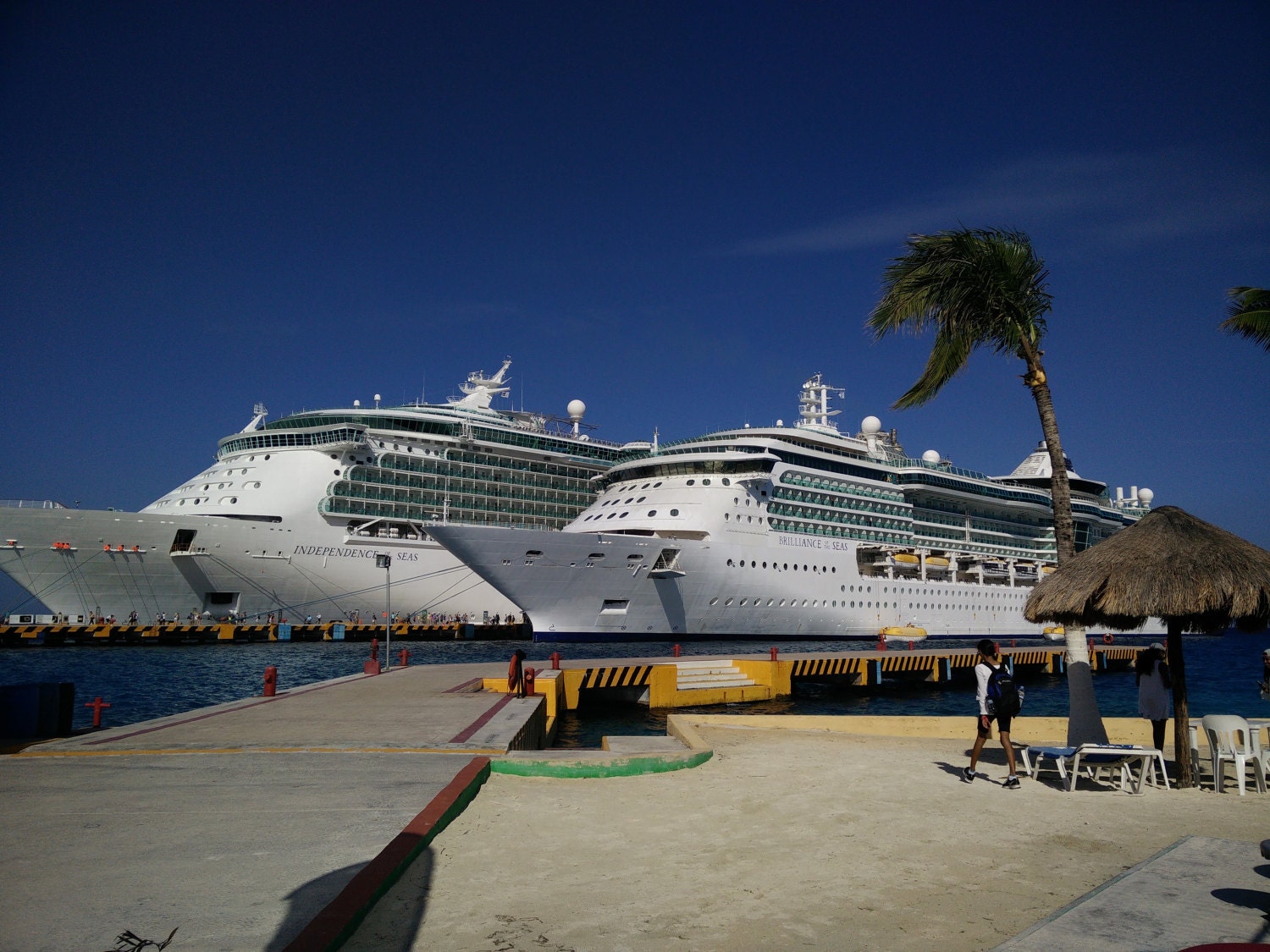 If you don't know by now, I am planner. So when Mr and I decided that we would take a cruise Thanksgiving 2016, the search was on! I wanted the perfect, cruise experience.
I thought it would be a quick "Thanksgiving cruise" search, pay & move on. Ummm..not even. Who knew there were so many options?
Which cruise line? Which ship? How many days? What kind of stateroom? So many questions to answers before the search got underway. Thankfully, there is Cruise Critic, a wonderful forum-like website that offered answers to all of my questions. And CruiseSheet, a cruise search engine which shows total price, which I used to stalk cruise prices, because I am all about a deal.
Side note: why do cruise websites only show you the base price, and not the total price? I think this needs to be updated to match flight searches, so the price I see, is the total price [base + tax + gratuities].
I'll spare you the details, but after weeks of searching, we decided on a Promenade [Interior] Stateroom on Royal Caribbean's Independence of the Seas aka 'Indy'. This is an interior room, with a window that overlooks the 'Royal Promenade', the hub of action on the ship. It is listed as 160 sq feet, which seemed small on paper, but was a great size. That closet was huge, that was were I was hiding when Mr took these photos: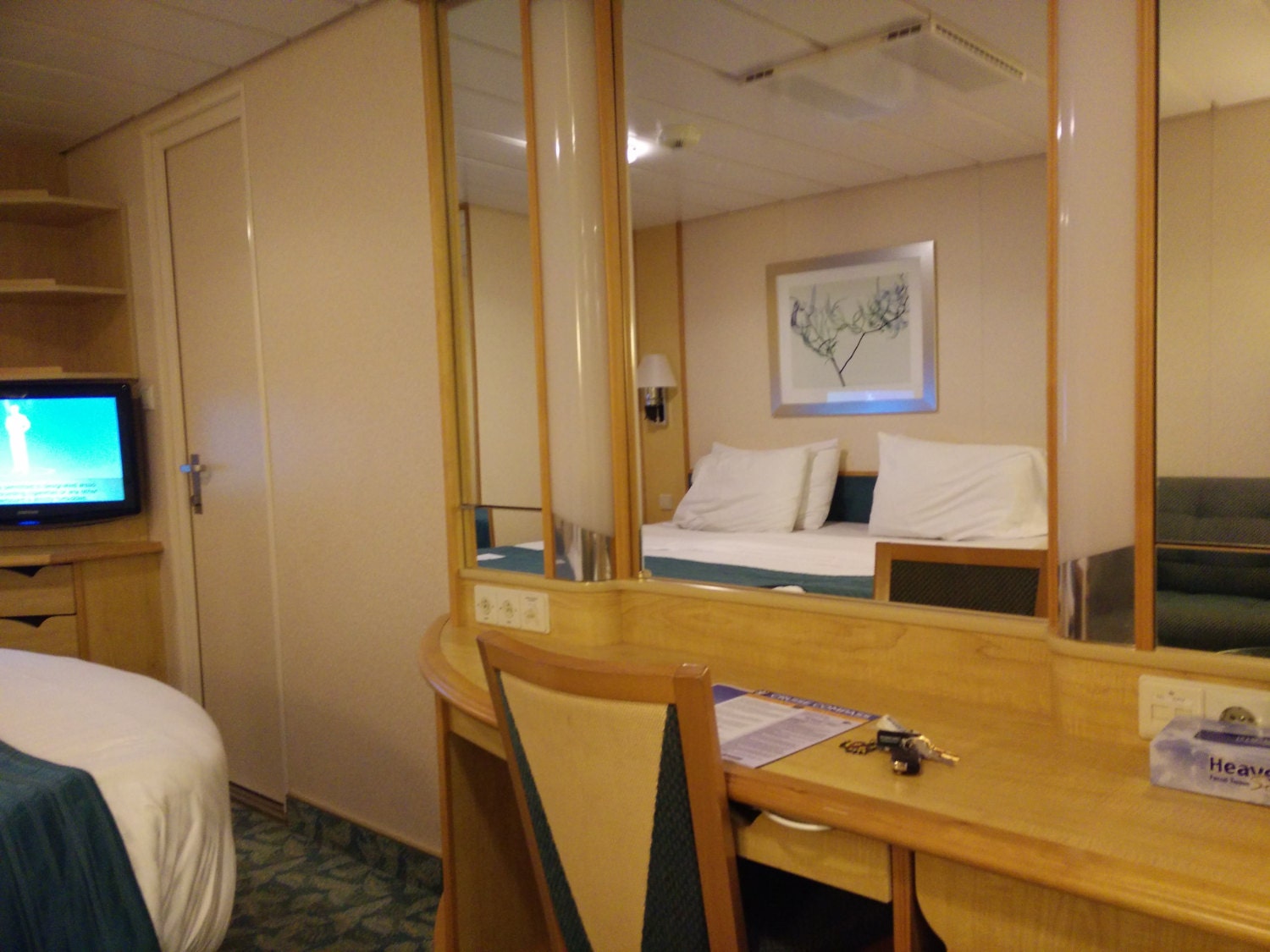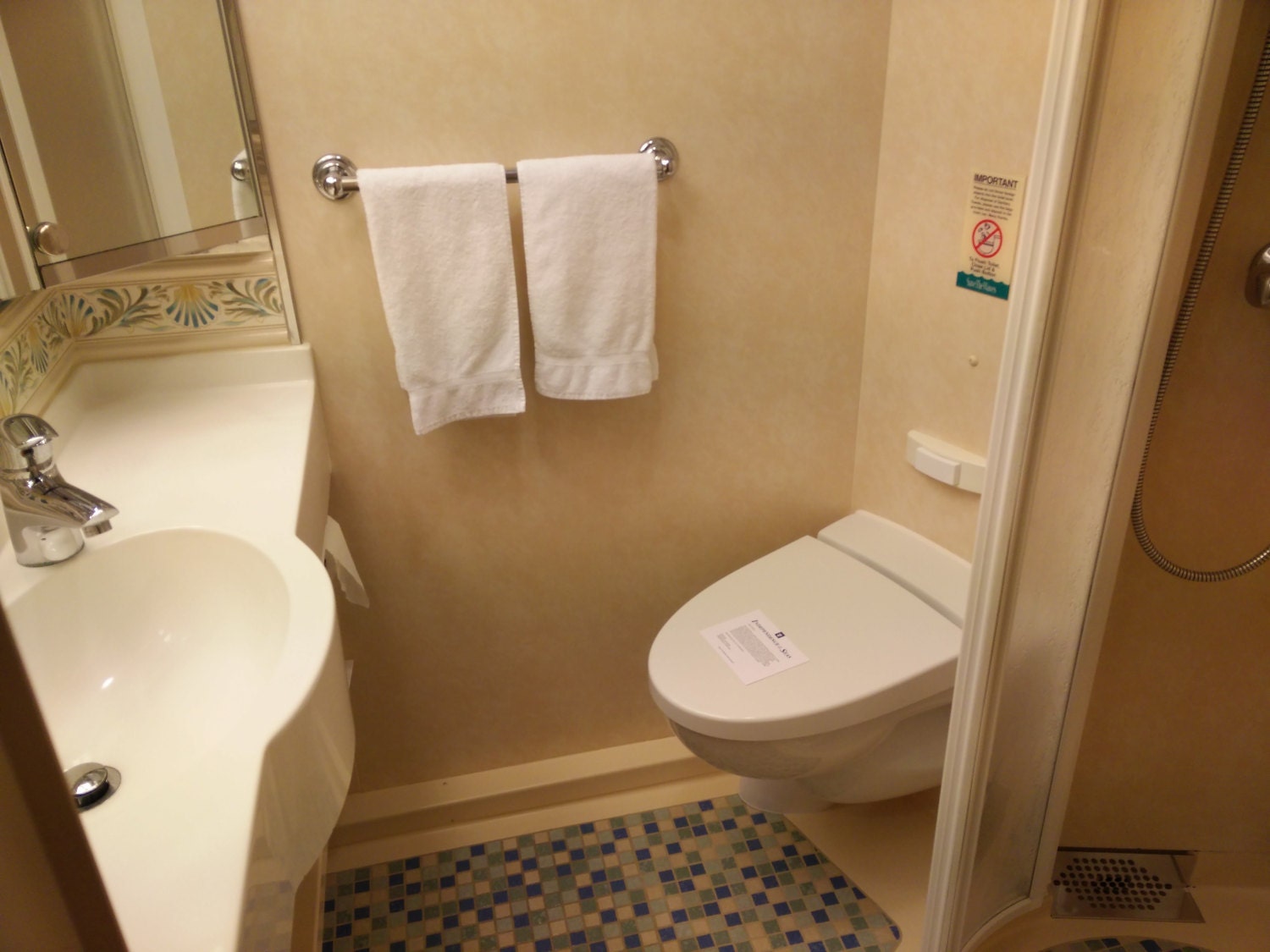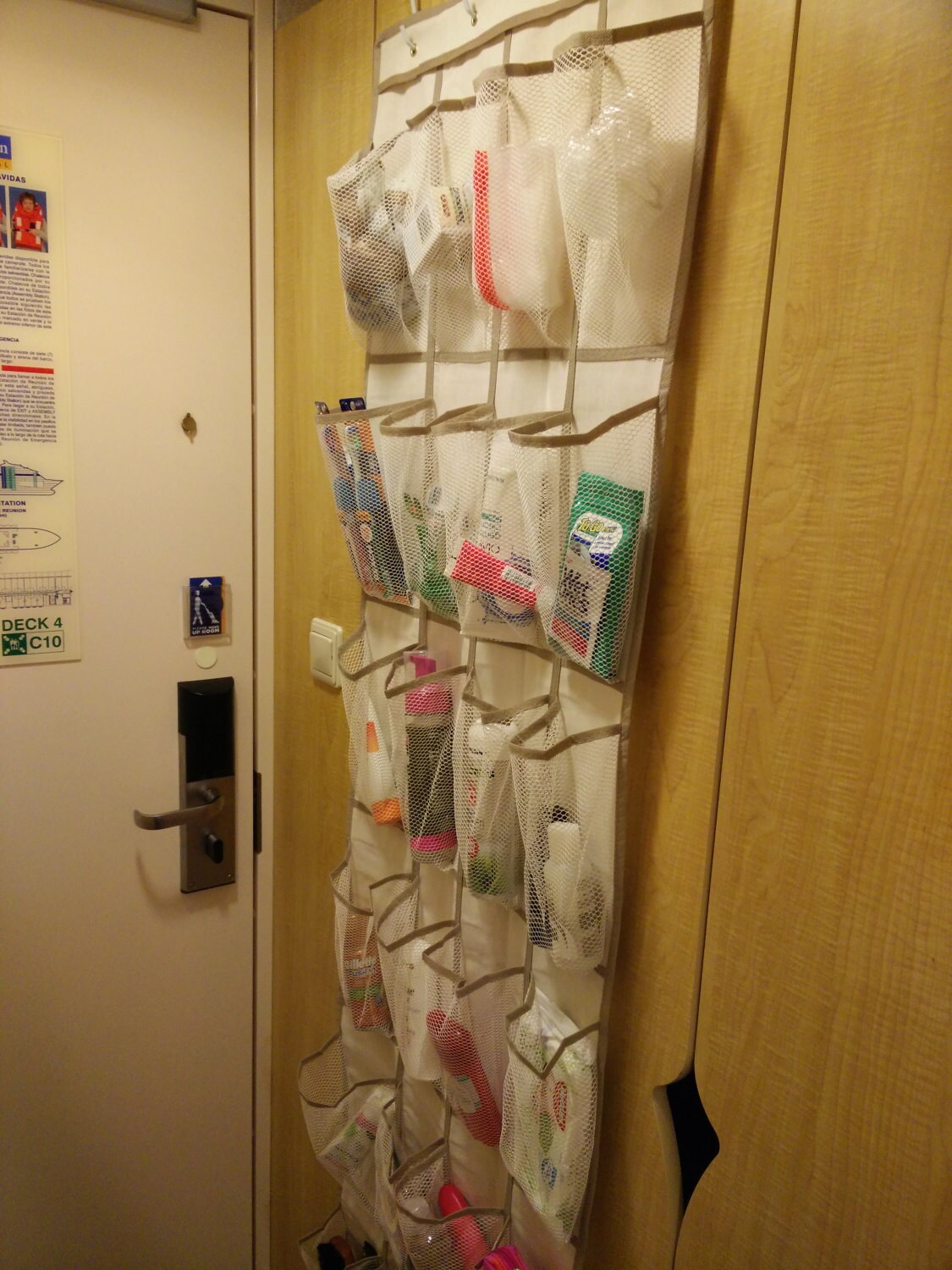 We arrived at Port Everglades [minutes from FLL airport] around 1pm, and were in our stateroom by 2pm. We dropped off our bags, and started walking around since Muster was at 3:45pm.
I read online that since the ship was all metal, it was perfect for magnets. So we grabbed some of our magnets and used them to hold up the Daily Compass: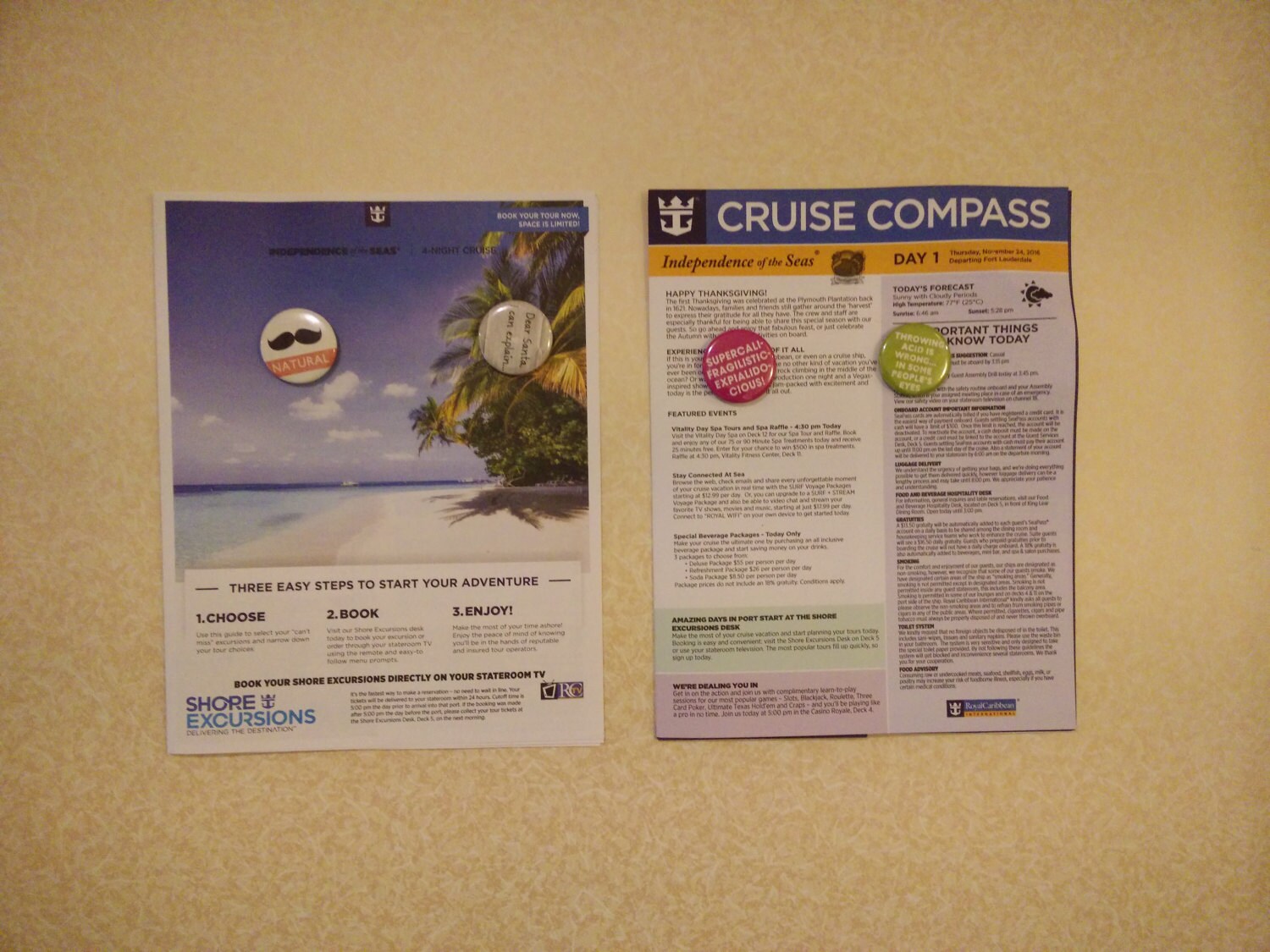 There were maps everywhere, so if you got lost, you only had yourself to blame: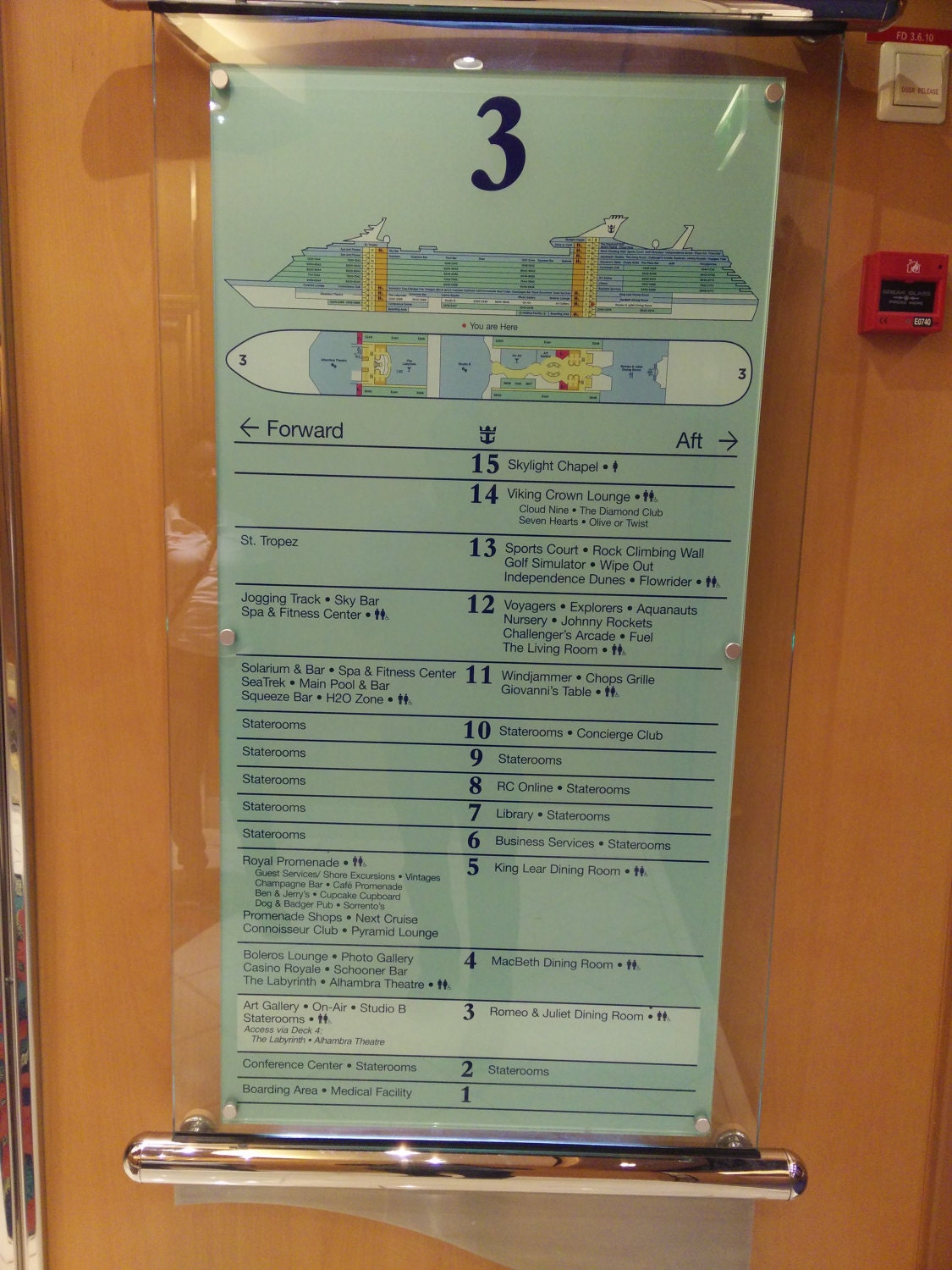 There was a library!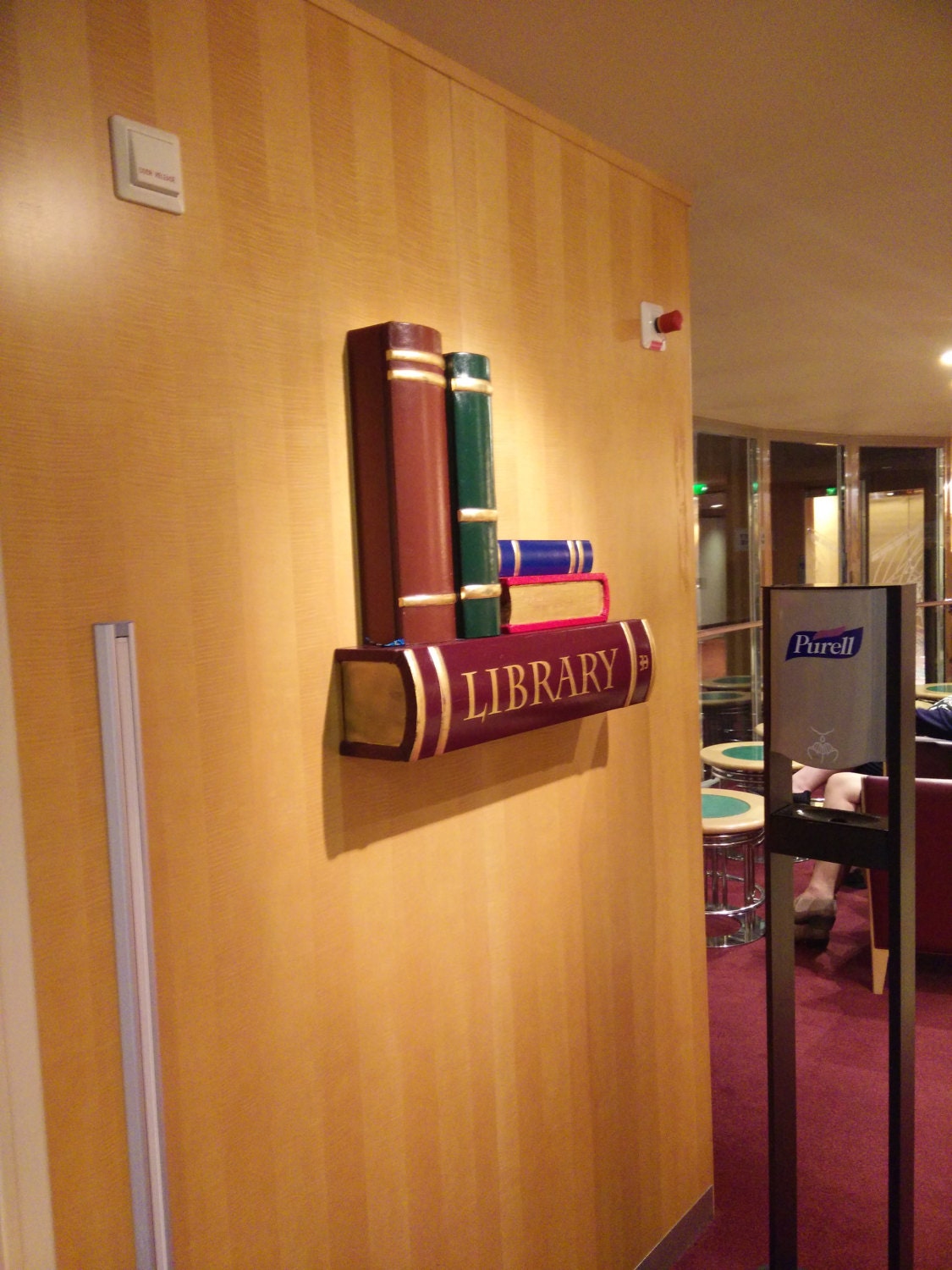 Library
And an outdoor track: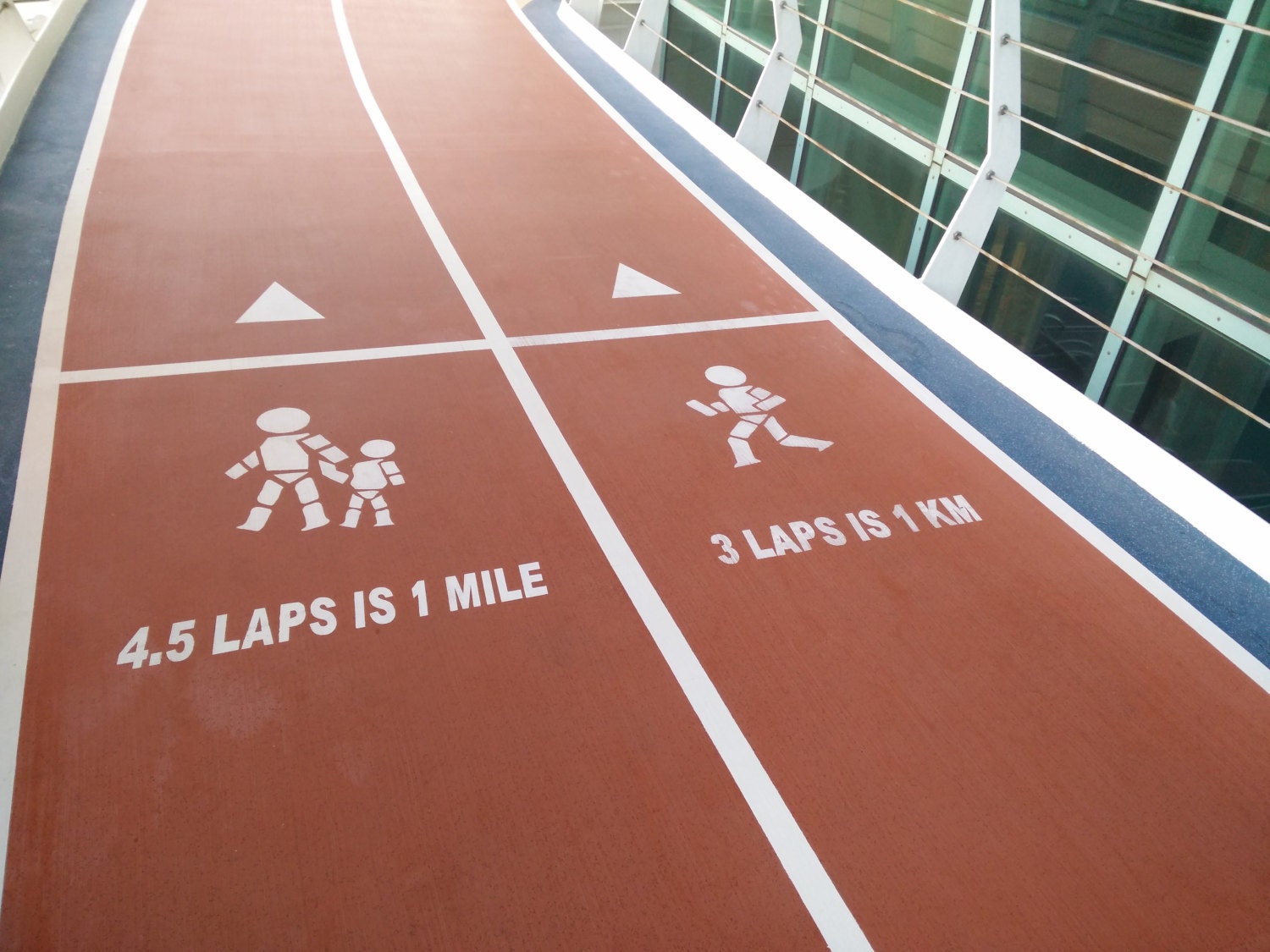 There are three main dining rooms: Romeo & Juliet, Macbeth & King Lear (get it?). We signed up for My Time Dining at 6pm for a table for two, and were assigned Macbeth but were asked to move to King Lear after the first night, which was fine as the new seating was near a window.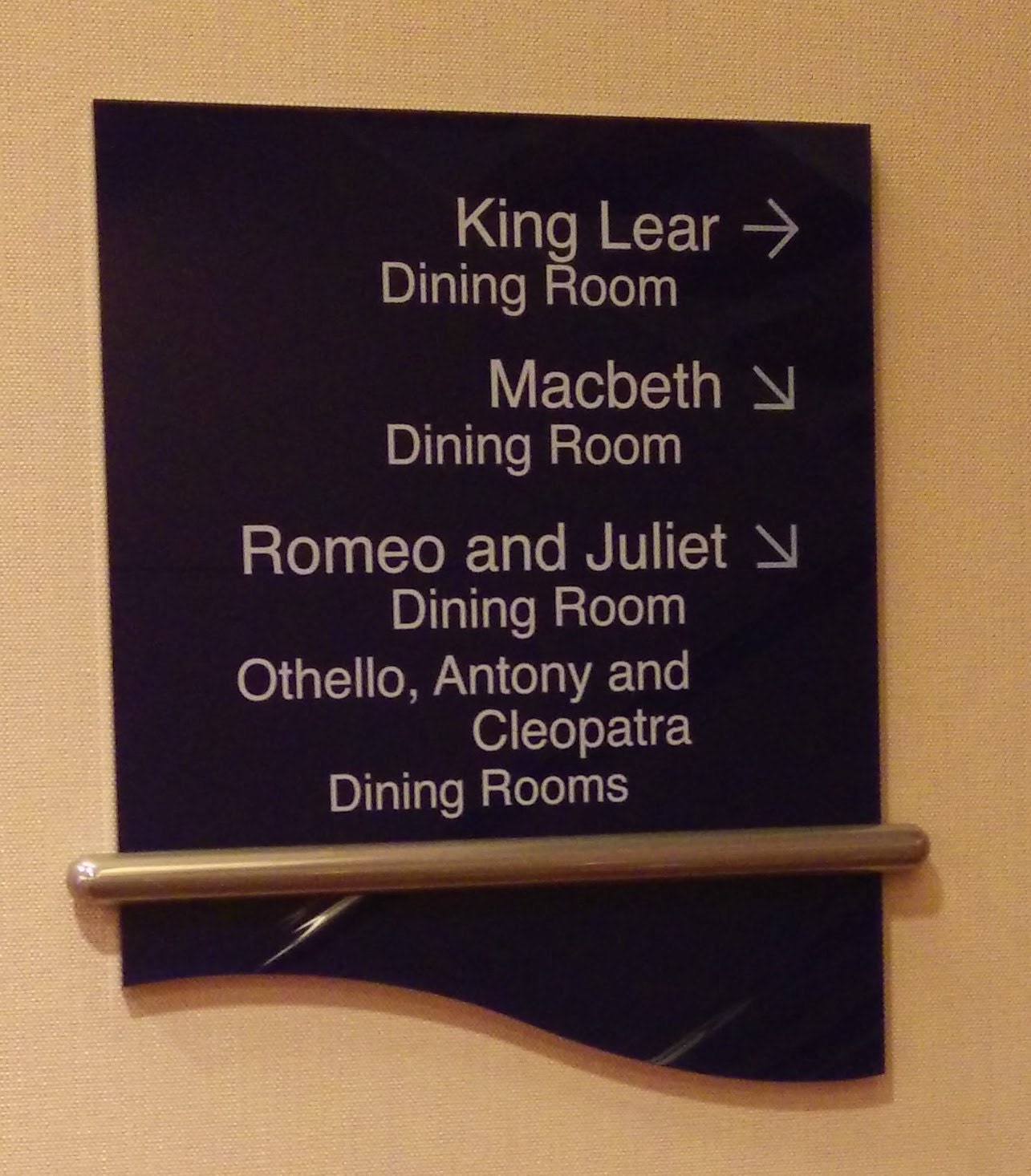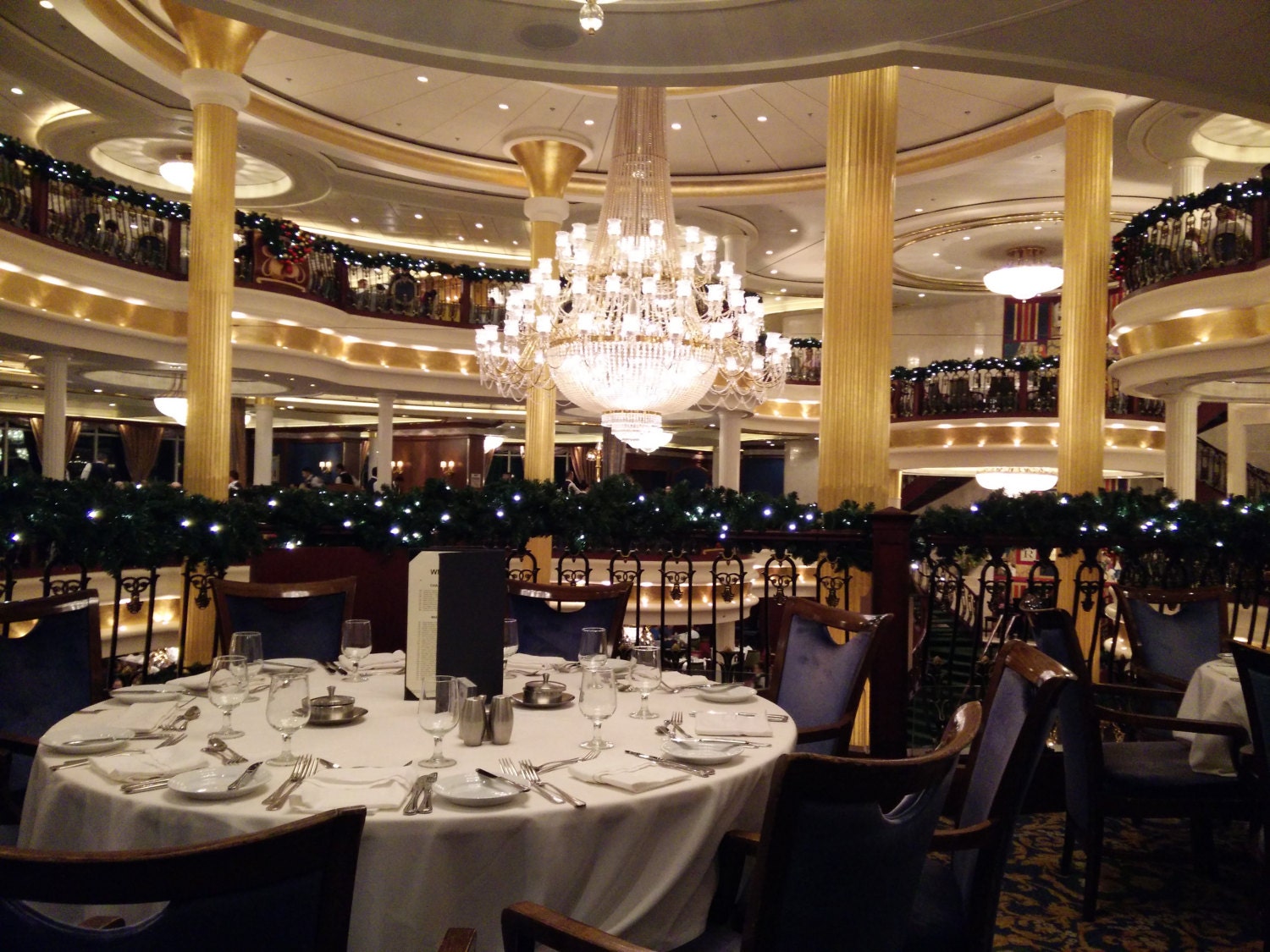 There are three specialty ($) dining options: Chops (steak), Giovanni's (italian) and Johnny Rocket's, which based on reviews, we decided not to pay for.
We ate at the Windjammer (Buffet) for breakfast & lunch & after dinner snacks, but had dinner in the Main Dining Room. The food is the same as the Windjammer, but it's a sit down service.
We always ordered a soup, salad, entree & dessert: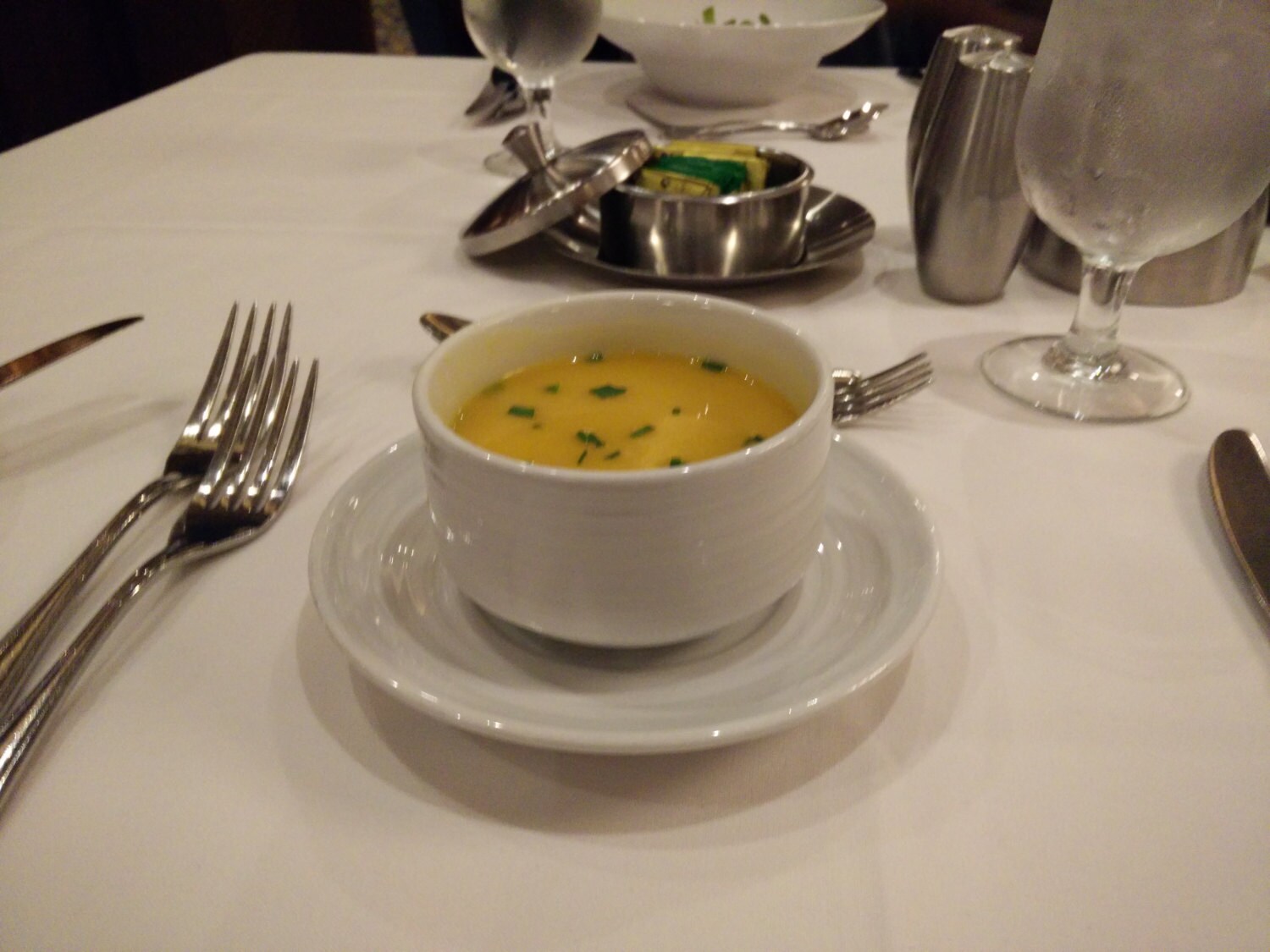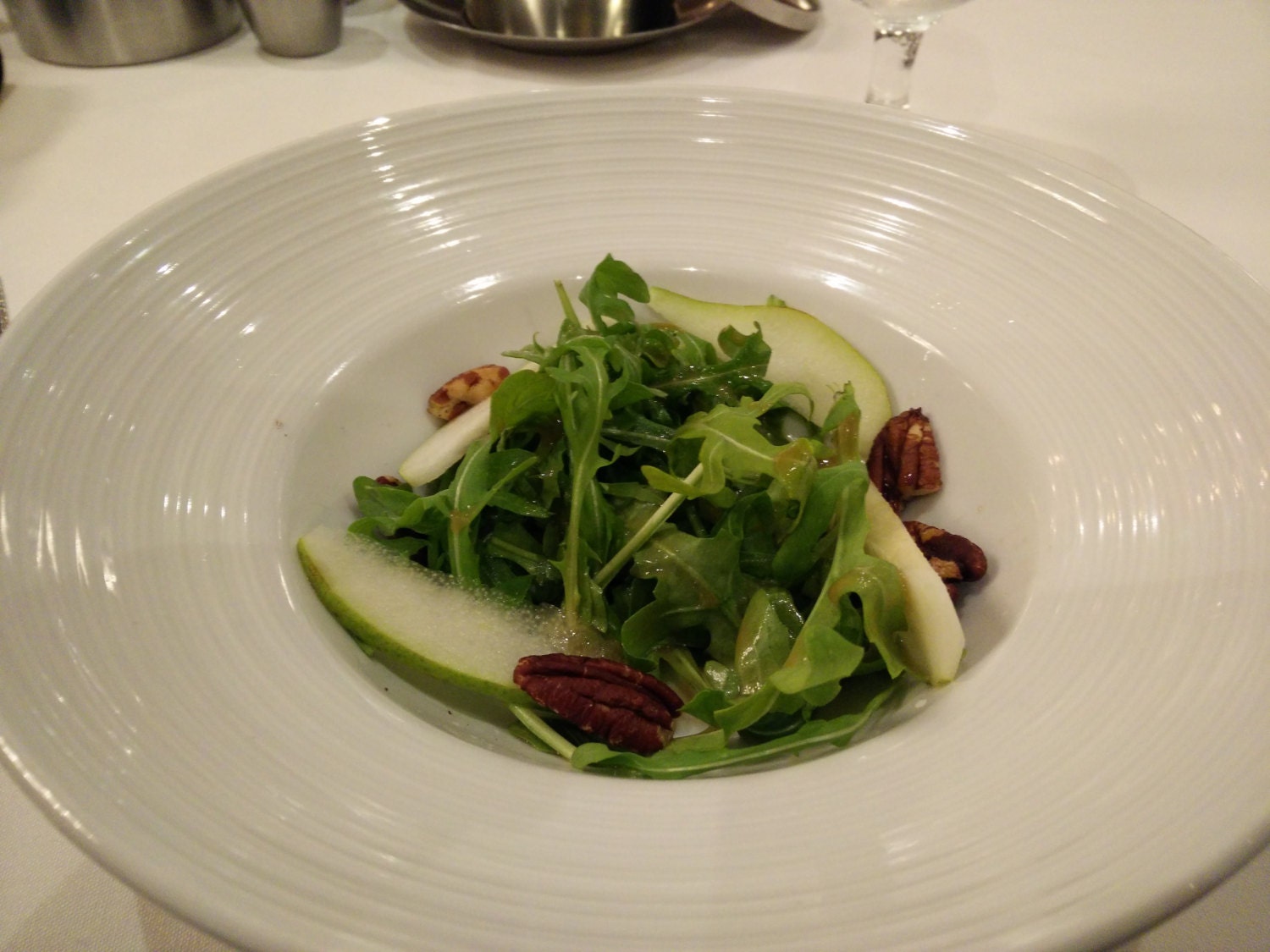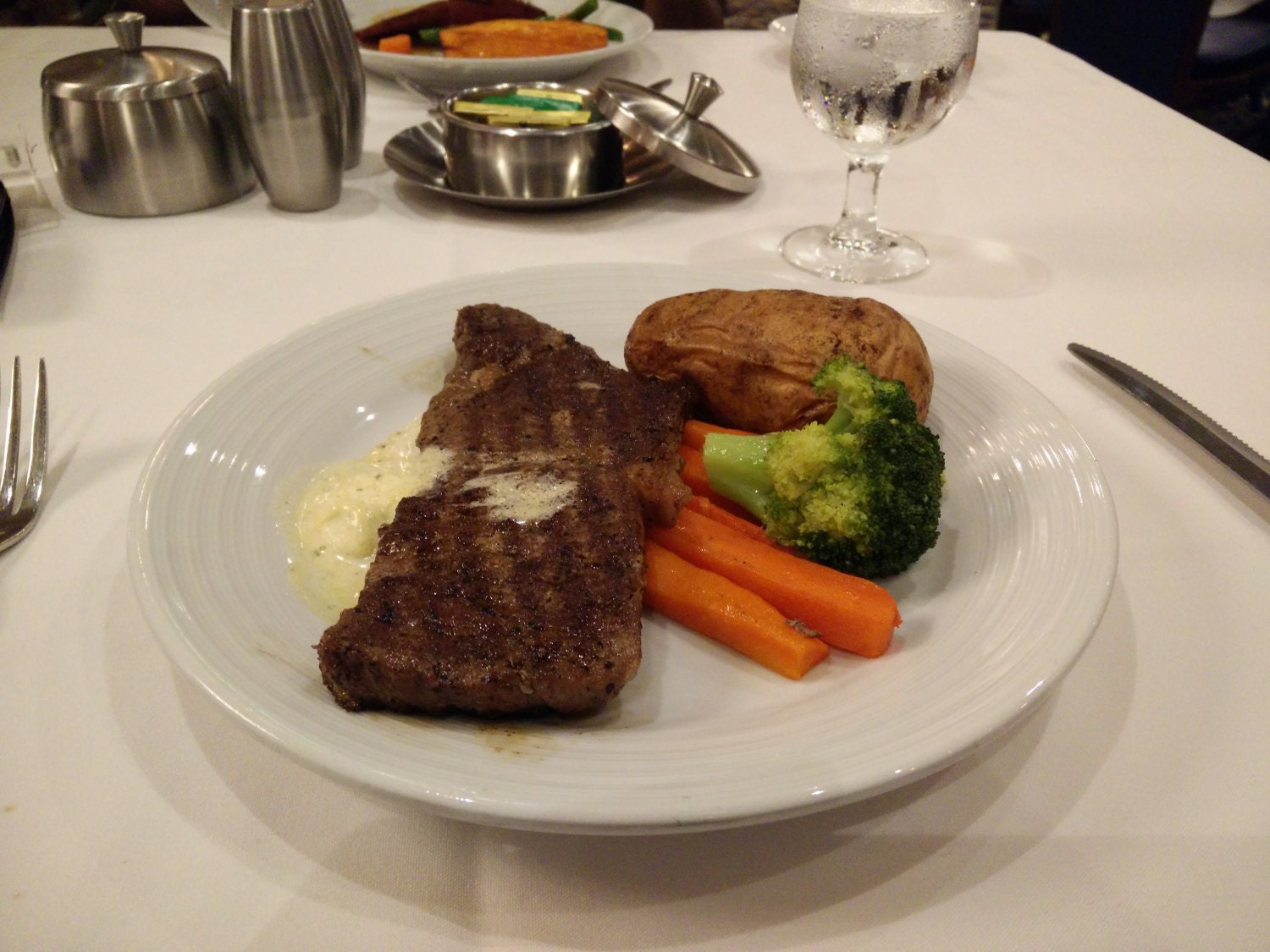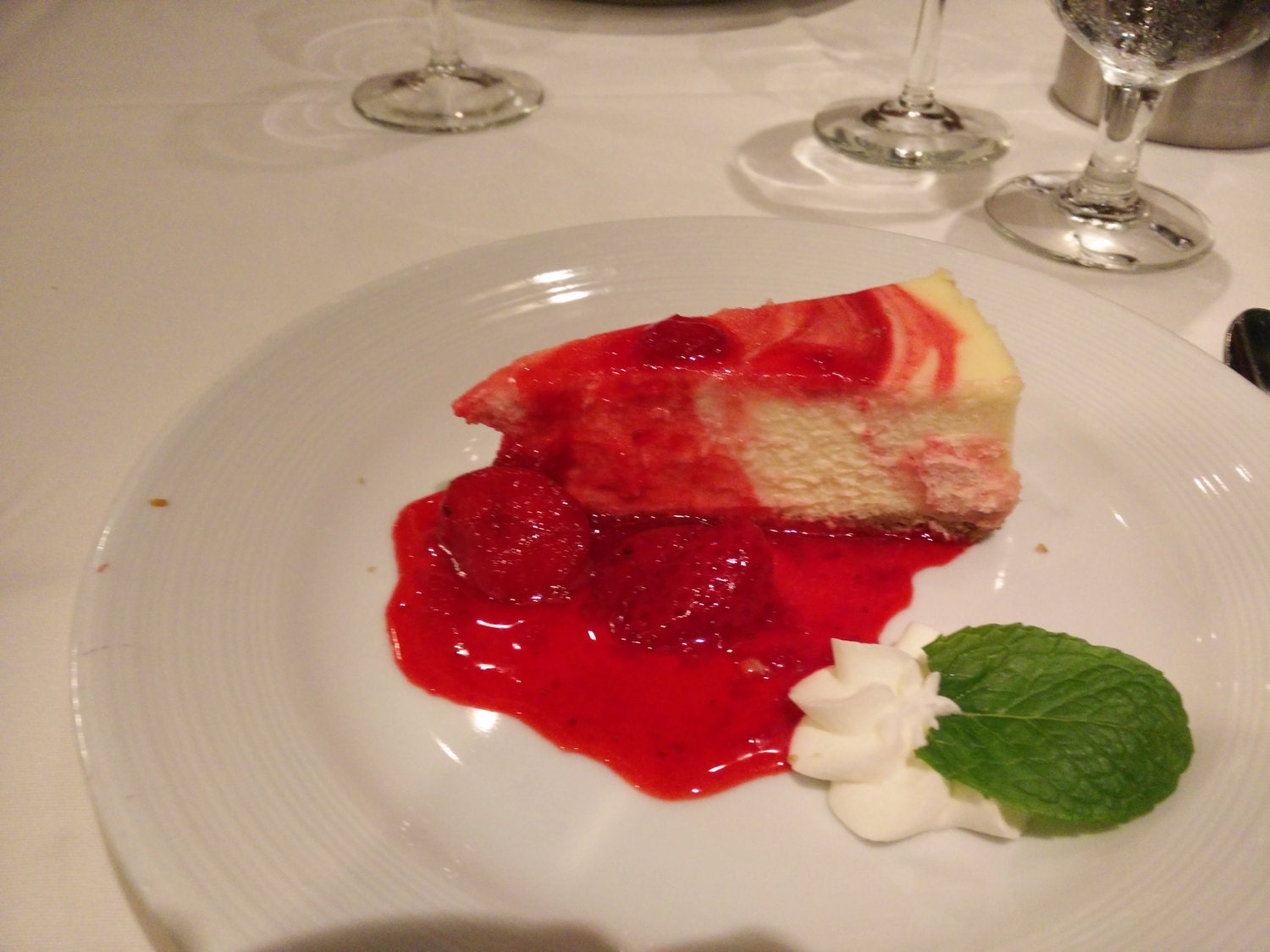 We visited one port, Cozumel, on day 3. Mr & I got off, roamed the streets, ate some tacos & came back on the ship. We purposely did not plan any shore excursions. One thing I notice about cruises, is that the ports are 'touristy' areas. I was very disappointed that the shops were not playing local music, nor offering any local flair. I went to Mexico, to see Mexico, not to see America in Mexico. I get why they do it, but personally, I want to see the nitty gritty. This just means I need to travel to Mexico on my own and venture out.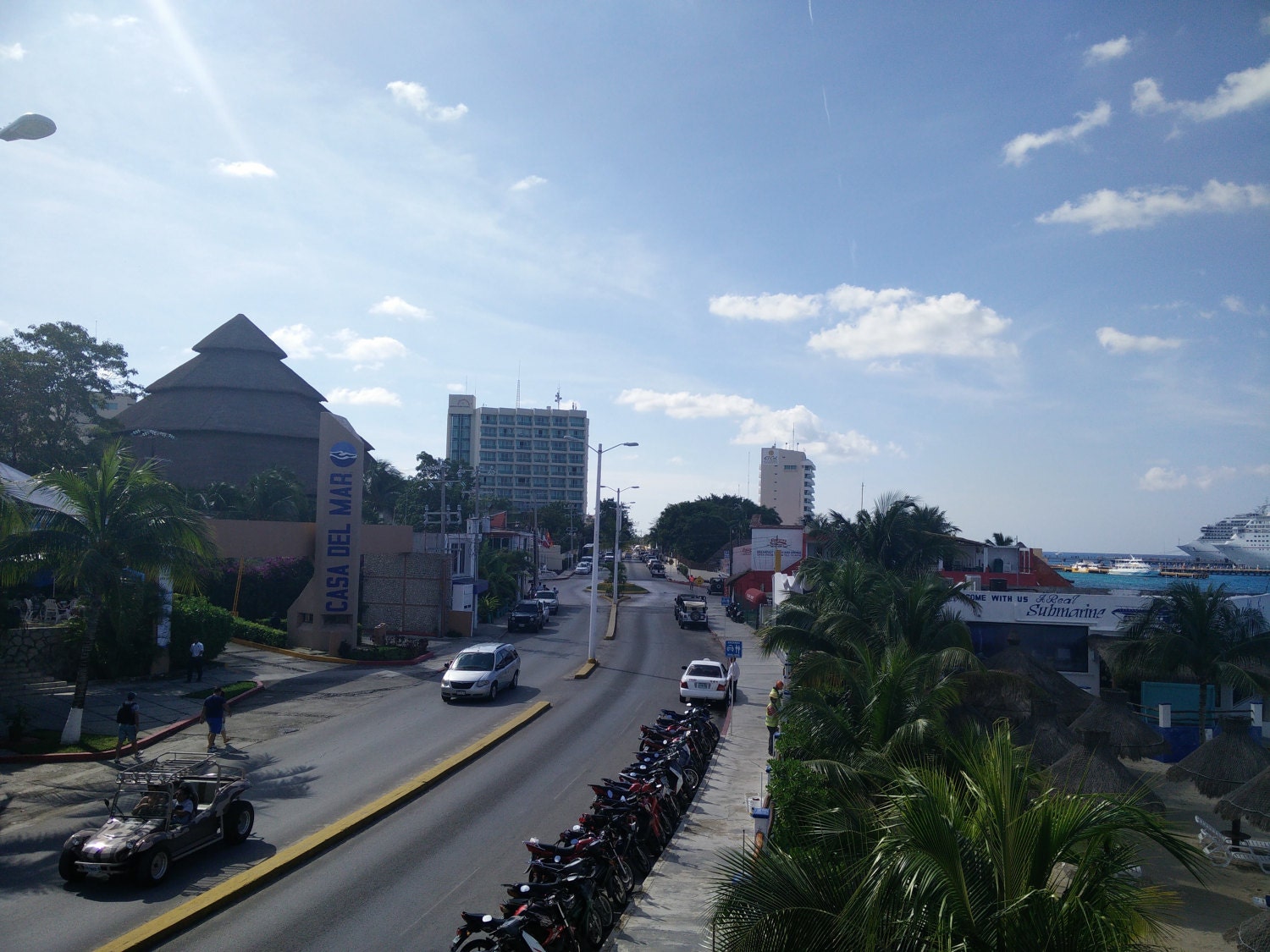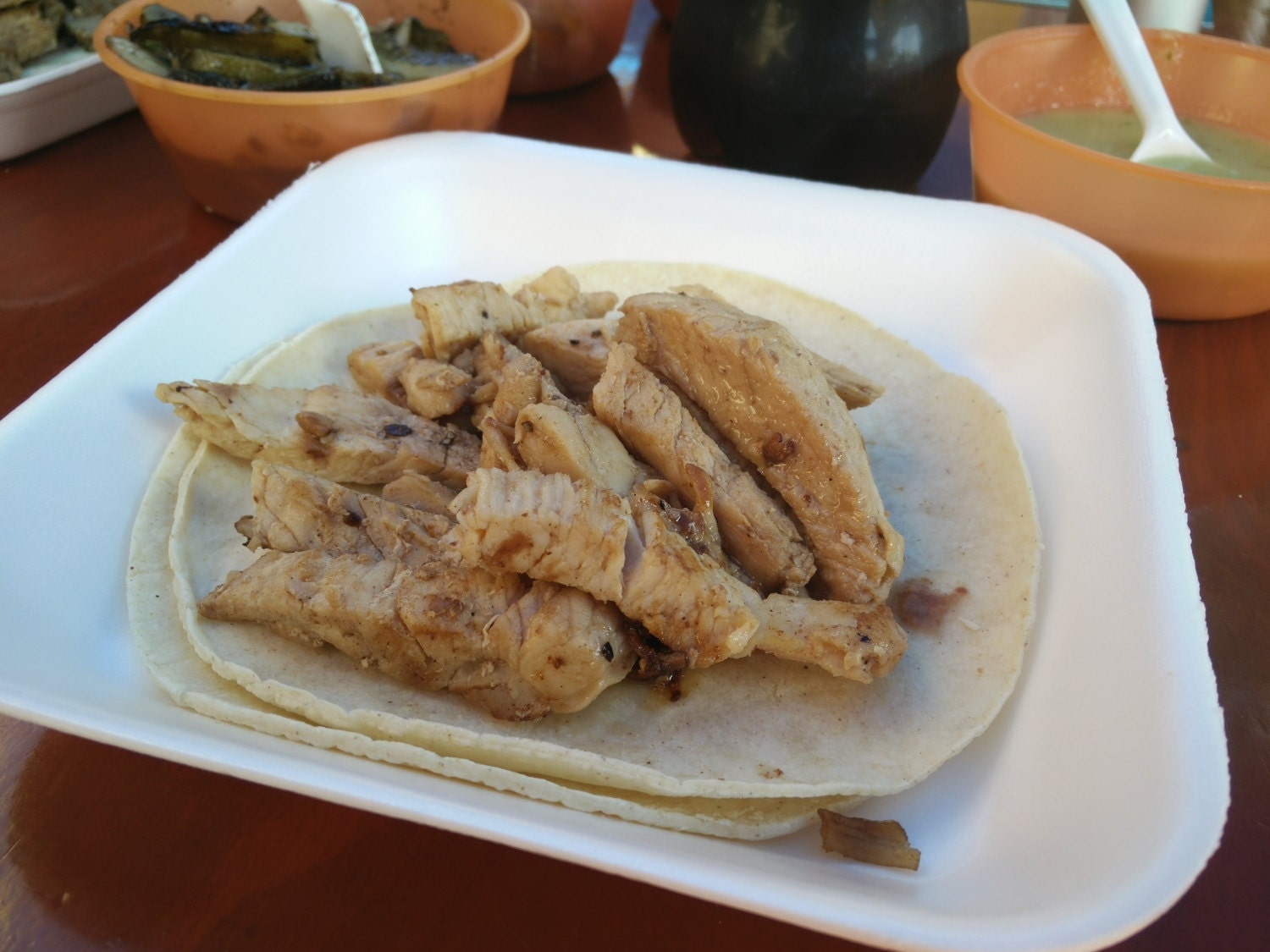 Once you get passed the 'If I fall off the ship, I will drown/die of hypothermia before any finds me', it was a great experience, and we have become cruise converts!
Have you been on a cruise? What's your favorite ship?